By Ann |
22
February 2021 |
0
Comments
What is U-Part wig?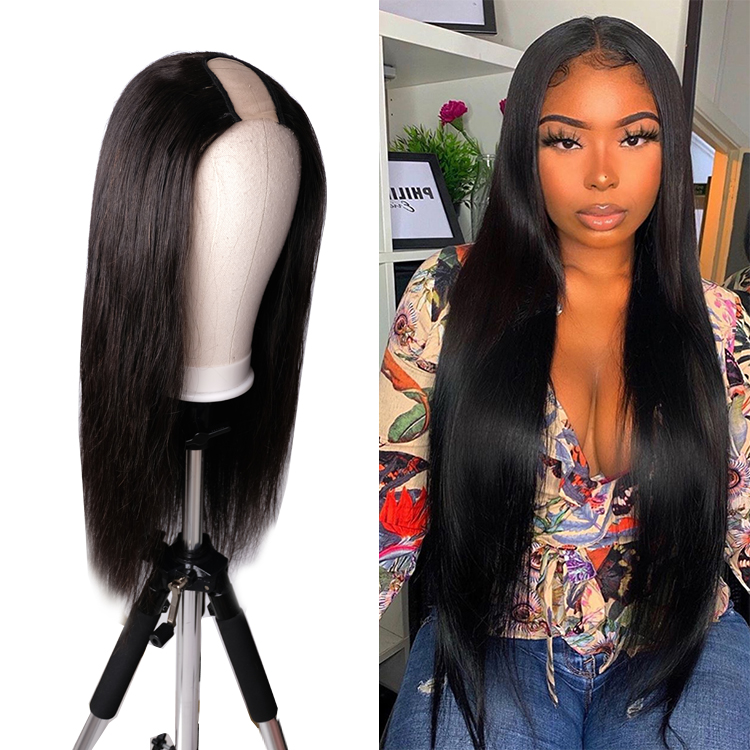 U part wig is one of the newest hottest wigs in the market. It's a fast and easy protective style! U-part human hair wig is a great wig for beginners. Do you want to buy one affordable U-part wig? How much do you know about this types wig? In this post, we will talk about this special type of wig -U part wig.
First
, let's talk about What Is A U-Part Wig.
A u-part wig has a U-shaped piece cut into the front that allows you to pull a small part of your hair through the u-shaped opening. It enables you to give your hair and scalp a break from the strain of traditional sewn on weaves.
So it is more breathable and comfortable. It is like the cross between a partial sew-in and a lace wig. With more effort needed than the former and less effort required than the latter, a U-part wig is essentially a wig with a small hole at the top or side of the wig in the shape of a U. It allows you to leave out a part of your hair to blend with the wig.

The Difference Between U Part Wigs And Lace Wigs.
Design of the wig cap
The biggest difference from full lace wigs and lace front wigs is, at the top of this wig, there is a small U-shaped opening. This allows you to incorporate your natural locks and offers you a more natural hairline.
Install position
You can choose the location where you want to pull your own hair, style the hair.
Cheaper than lace wigs
U-part wig cost less than other types of human hair lace wigs because it is non-lace wig.
Less Install time
It is a fast and easy protective style. U-part wigs a very simple, quick, and easy to install. To install this kind of wig is easier than to install clip in's and definitely easier than to install lace frontals. Someone just called it as a 2 Minute Install Wig, and you can take the wig on and off every night.
Access to your hair
The U-part wig doubles as a protective style because the majority of your hair is braided and concealed underneath the wig which can give you the same effect as a partial sew-in. However, the most significant difference between the partial sew-in and the U-part wig is that you have complete access to your hair.
Secondly
, let's know the features and weigh the pros and cons of U-Part wig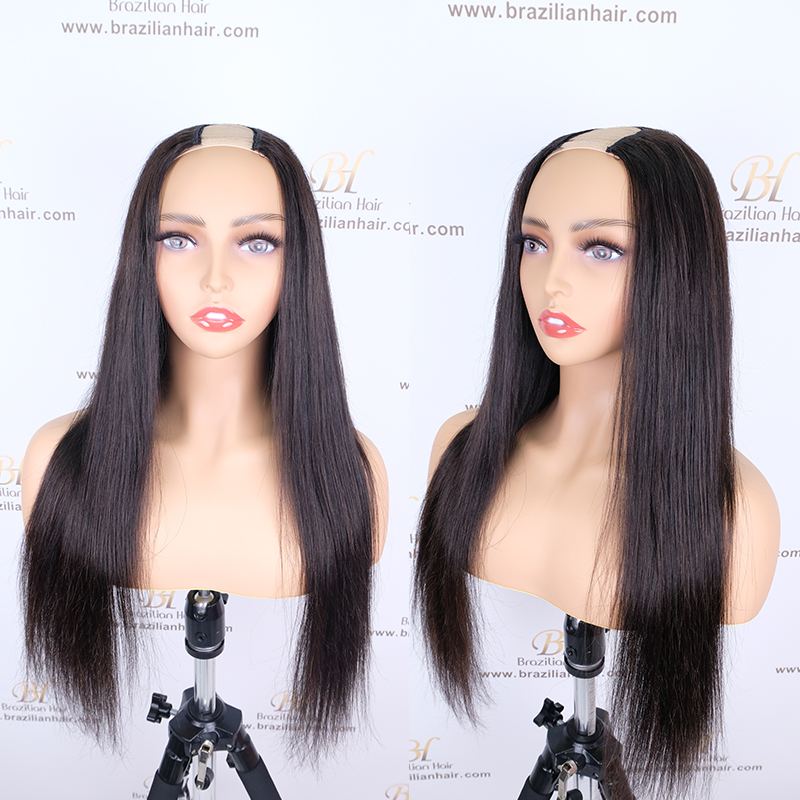 Features
Blend perfectly with your natural hair
Breathable & Comfortable
No Glue & No Sew In
No Stocking Cap Needed
Super Natural Looking
Wear & Go Super Secure
Pros
Since a portion of your natural hair will be left out, U-part wigs offer more versatility when it comes to sectioning out your hair, and often give a more natural-looking finish. You also have the freedom to style your edges however you'd like.
They're a great choice for anyone who wants to add some length as well, but either wishes to give their hair a break from weaves, or wants the option to easily take their hair off at the end of the day.
The same rules apply for U-part wigs when it comes to maintenance, haircare, and storage as they do with lace fronts.
Cons
When clipping in the wig, you have to be mindful of any tension it can cause on the scalp, as this can also lead to traction alopecia. Also, when you're in the process of picking out your wig, you will need to pay attention to the size.
If the wig is too small or large it can then lead to pulling which can cause rips and tears [in the lace], because it's fragile from the wear and tear.
Another con is that while it can give you a more natural finish, since your own hair is left out, if you're constantly using hot tools to help blend your hair with the wig, it can lead to severe heat damage, breakage, and split ends. So, learning how to manipulate the hair without using excessive amounts of heat is key.
This is All Natural. From the kinkiest coils to loose waves, we're celebrating natural hair in its many forms by sharing expert tips for styling, maintenance, and haircare.
Thirdly
, you may be curious about whether U-Part wig is good for us
Unlike other wig options, U-part wigs allow you to add your natural hair into the mix. So naturally, you may be asking yourself, are U-part wigs good for your hair? The answer is a resounding yes! U-part wigs work like most protective styles to keep your strands stylishly tucked away. Since you have access to your hair, you can regularly shower your strands with the TLC they need to look and feel their very best.
However, U-part wigs can have the opposite effect on your hair if you don't take the proper installation and aftercare measures. As long as you keep your hair in tip-top shape and wear your U-part wig the right way, you should be good to go. Speaking of…
Fourthly
, below are the installation instructions of a U-Part wig
STEP #1: MEASURE YOUR HEAD
To kick things off, you'll need to place the U-part wig over your head. This step will let you know how much hair you need to part for a seamless look.
STEP #2: PART YOUR HAIR
Next, it's time to part your hair. With a rattail comb, part your hair at your crown to match the U-part wig shape. Be sure to also part about an inch-wide section from your hairline to the ear. Clip this hair out of the way. This will come in handy when you're ready to style your hair.
STEP #3: CREATE YOUR FOUNDATION
Now that your hair part is in good shape, it's time to get your remaining hair as flat as possible so your wig can lay
evenly. Kick things off by creating small Dutch braids or twists, making sure to braid or twist your hair to the ends. Working with short strands? Simply smooth your mane with a bit of hair gel to keep your strands in place.
STEP #4: WIG IT OUT
Holding the U-part wig at both sides, place the wig over your head and snap the clips in place to cover your braids. There should be clips along the perimeter of your U-part wig to ensure a seamless fit. As a result, your U-part wig should lay flat on your head with your hair part clipped in place.
STEP #5: ADJUST YOUR WIG
As we mentioned above, U-part wigs typically come equipped with an adjustable strap and clips to give you the best possible fit. If you find that you need more support, simply place the strap over your head to secure your wig. This helps to reduce the risk of the wig sliding on your head.
STEP #6: MASK THE HAIR EXTENSIONS
Your U-part wig look is almost complete! Now that your wig is firmly in place, you need to disguise the hair extensions on your wig. Release your hair part along the sides and the crown of your head. Comb through with a wide-tooth comb for a gorgeous finish. Voila!
Fifthly
, we should know who Needs To Wear U Part Wig
This is an ideal item for those who dream about a thicker and fuller hair. It helps conceal the defects on the top of your head, transform your thin and short hair into charming long thick hair.
The real U part sew-in wig is made from 100% natural human hair, so girls can freely create on this wig. Dye it into a blonde wig or cut it into bob wig, it is ok. But bear in mind that you should choose the wig that has the same color and texture to your current hair. It is best that you go to a hair salon for advice.
Choose a U part wig if you are afraid that the hair wig is shedding after some wears. The hair is sewn with meticulous stitching. And you don't need to worry that it will slide down when wearing as it is secured by clips and combs.
Your skin is sensitive, you still wear this wig. This clip-on wig also does not harm your real hair as well. The chemically unprocessed hair is safe to use. You also sleep with the wig as you do with your existing hair.
At the end, we also should know how To Wash U Part Wig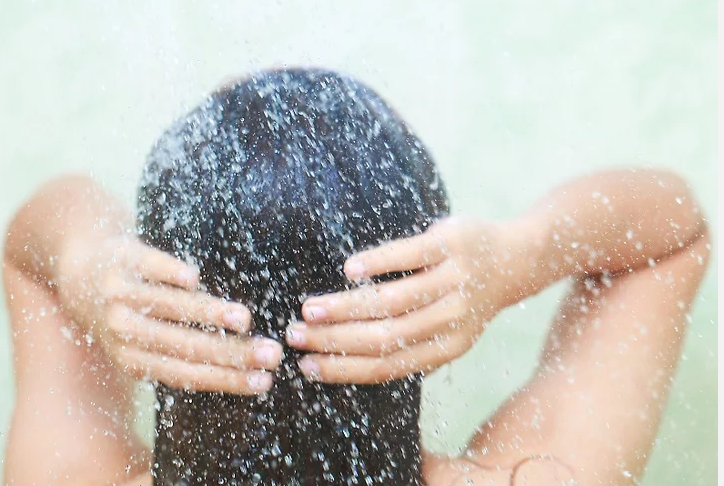 Prep Your Wig in Advance
Before you wash your wig, there are a few critical steps you can not skip. First, it is imperative that you fully comb out your wig with a wide-tooth comb. Any snags in your wig can lead to losing hair in the future. After you comb out your wig, check for any hanging tracks.
Wash Your Wig With Conditioner
To properly cleanse your wig use regular conditioner or cleansing conditioner. The conditioner will not only cleanse your wig but also leave it hydrated and soft.
Deep Condition Your Wig
All human hair products need extra moisture and protein in order to stay beautiful. To keep your u part human hair wig in top-notch shape, use deep conditioners will leave a protective coating on your hair that will guard it against heat and manipulation damage.
Drying And Styling Your Wig
Using an adjustable pants hanger, clip in your wig and let it hang dry. Leave a towel underneath your wig so it can absorb any water that may drip down. Wait a few hours so your wig can dry 100 percent and you won't need to blow dry it. Then style your wig as desired.
We hope you now have a better knowledge of U part wig and how to install it. We make the female as our guide customer, use the special design to transmit the warm, romantic, free elegant and delicate to you.
Leave a Reply
Your email address will not be published.Required fields are marked. *