By Ann |
02
February 2021 |
0
Comments
Valentine's Day wig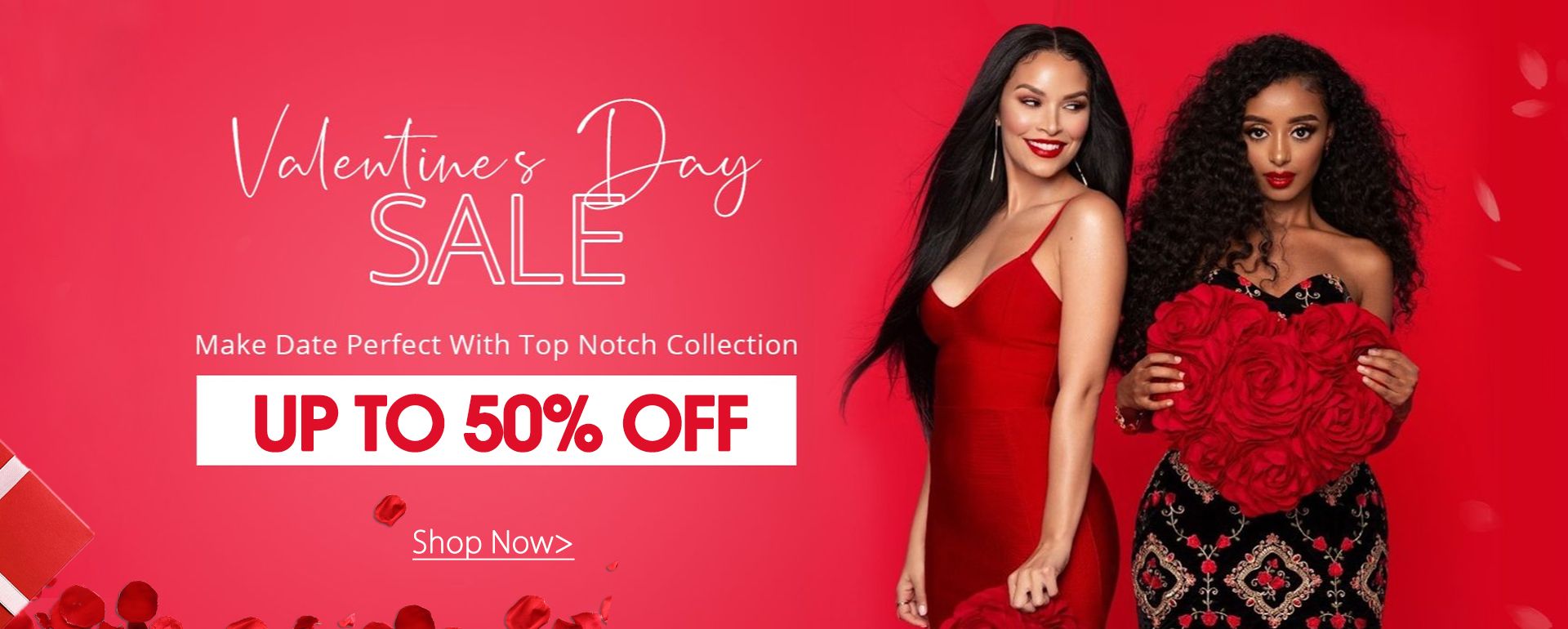 Valentine's Day is filled with possibilities. It's not just about the flowers and chocolates. Spending the day with friends, with your significant other and even on your own can make for a memorable day.
As Valentine's Day creeps up on us, we are eager to take on a brand-new look expectantly. We might feel like to have an all-around transformation, namely, to change our look from top to toe. So the first thing we should go about
on ourselves is our hair. However, it's not an easy matter getting a delightful hairstyle. We may be indecisive and hesitant about which wig we should try out.
Wigs are convenient and fashion-forward. How do you think so many celebrities achieve such gorgeousness on a consistent basis? You don't need to be a celebrity to get celebrity hair. With a wig, you can style your hair, on a wig head, ahead of time and just put it on when you are ready to go. No worries about messing up your hair right before you go out for your special Valentine's Day date.
There are some things you should consider when buying wigs — should you get human hair or synthetic hair (made of artificial fibers); a lace front, U-part, or a half-wig; curly, wavy, or straight; a realistic
wig or something funky and unique? It's all up to you on what you want to wear!

While synthetic hair wigs cost less than human hair wigs; the latter is better for a big event. Synthetic wigs are less durable; even though they are simpler to take care of.
If you properly take care of even a simple human hair wig, it will generally last a year or longer. While costing more, a high-value human hair wig will have a lot longer life. It also is more versatile when styling since you can use the same tools you use on your own hair on this wig. You can't put a price on versatility.
So if you want your hair to be soft and lifelike, I recommend you to choose a wig made of human hair.
Items listed below are what editor carefully selected.
No. 1 Full lace wig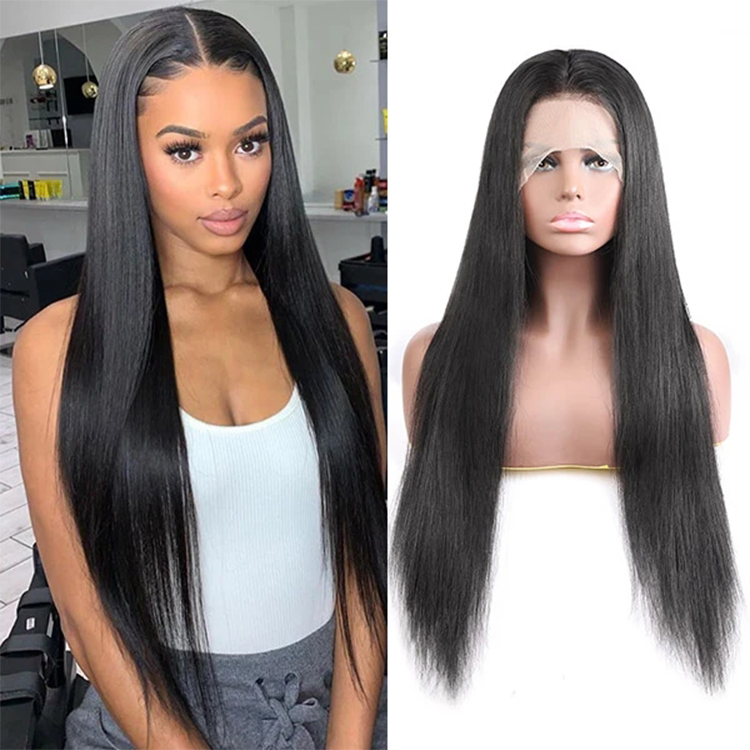 A great cap for a human hair wig is the full lace as it is breathable which keeps your head cooler. The full lace cap helps the hair hang in a more natural way and most come with little combs built-in
to keep the wig secure on your head. You also have the option to trim the hairline to flatter your face. We can't say enough how flexible the full lace cap is and flexibility gives you a more natural look and a feeling of comfort. When you are comfortable, then you are confident.
No. 2 Hd lace wig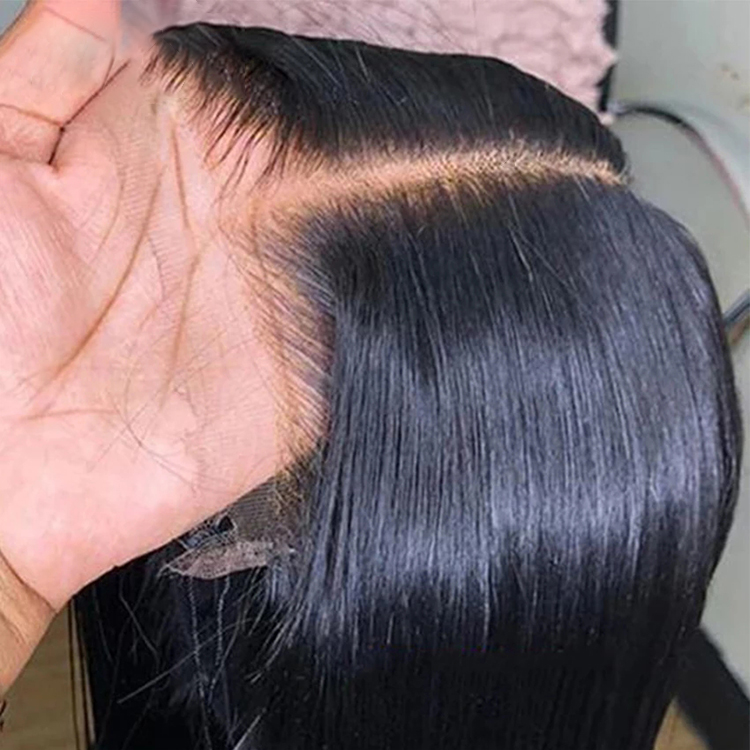 HD stands for "high definition". HD lace is a royal lace material, also called Swiss lace, which is invisible when applied to the scalp. This ensures that the wig-wearer can have an exposed hairline, which looks very natural and renders the lace along the hairline highly undetectable.
Hd lace is the thinnest lace and most sought-after product in hair market, so invisible and lifelike when applied to the scalp that it can blend with every skin tone and others will even have a hard time to detect its existence. Besides it also gives you the sense of comfort and breathability so as to cause the least itchy feeling.
HD lace wigs simply mean wigs made by HD transparent lace closures or frontals which are undetectable and invisible.
No.3 Headband wig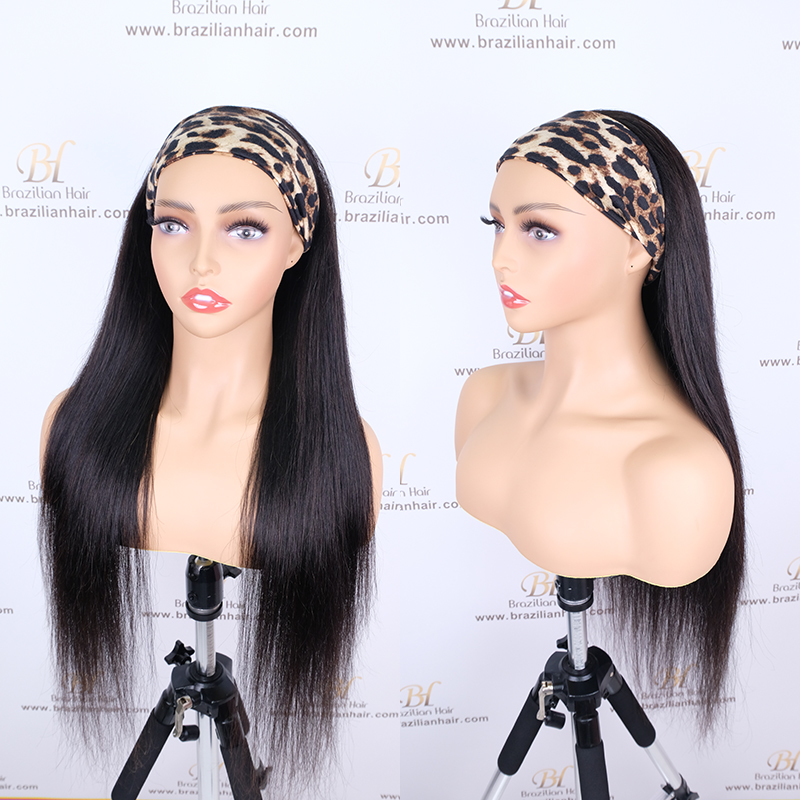 A headband wig is a type of wig that is made with a piece of material resembling a headband. The wig can be slid around the head and put into place using a headband rather than clips or other fasteners. Adding a bright scarf or headband to your wig can help it appear as if you are just accessorizing your natural hair.
Headband wigs can come in as many styles as standard wigs do, with their differences lying in the number of insert combs, headband softness, and the ability of the headband to be detached, as well as headband width.
Headband is perfect for any wig wearer regardless of hair type, texture, or consistency! There is an elastic band attached to its back as an adjustable tool for you to fit the head. This amazing band eliminates tension and headaches, prevents bald spots, and safely secures your wigs, scarves, and beanies in place.
No.4 U-part wig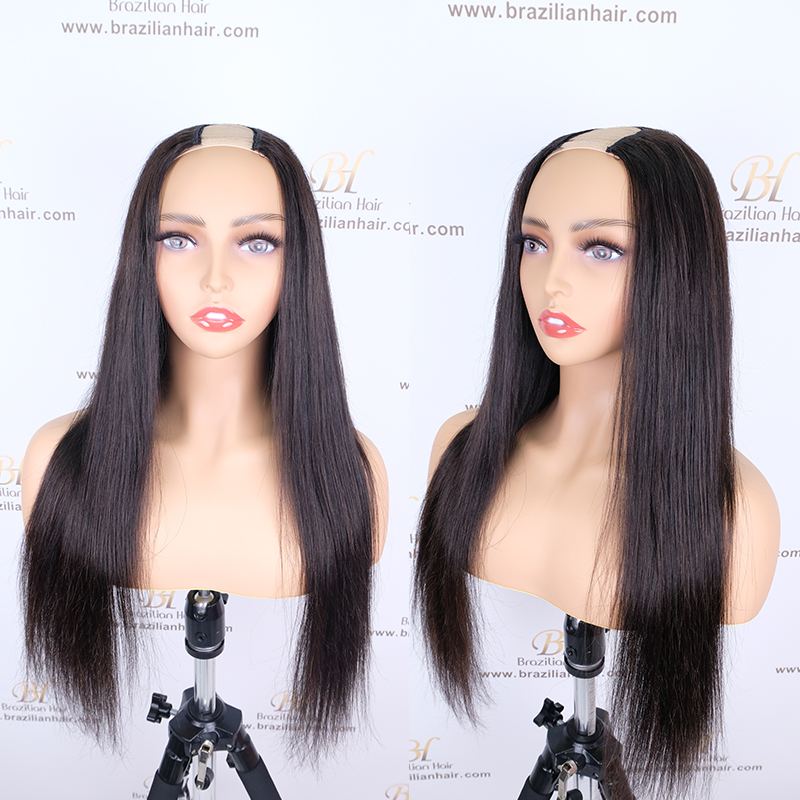 U-part wigs are perfect for experimenting with various styles, textures, or cuts you fancy. Best of all, you can sport a natural look without the fear of a wiggy appearance. No wonder hair gurus and celebrities alike can't get enough of this hairstyle trend.

Typically, U-part wigs come in an array of sizes to suit your needs. You can choose a center, middle, or side U-part to achieve your desired style. Since the U-shape part is constructed at the top of the wig, this offering allows you to wear your natural hair through that opening. As a result, you'll be able to blend your natural hair with the wig and cover the extensions to achieve a more natural-looking hairline—all without spending too much time in the mirror. Not to mention, your natural hair will be able to breathe, which is always a plus!

Unlike other wig options, U-part wigs allow you to add your natural hair into the mix. So naturally, you may be asking yourself, are U-part wigs good for your hair? The answer is a resounding yes! U-part wigs work like most protective styles to keep your strands stylishly tucked away.

However, U-part wigs can have the opposite effect on your hair if you don't take the proper installation and aftercare measures. As long as you keep your hair in tip-top shape and wear your U-part wig the right way, you should be good to go.
When you love yourself enough to take care of yourself, your confidence will skyrocket. Give yourself the gift of perfect hair that will help you look and feel fabulous in a matter of minutes. Have a good hair day every day with our Perfect Lock wigs!
Leave a Reply
Your email address will not be published.Required fields are marked. *